Post by Ogbeni Ogunnaike on Dec 24, 2016 11:59:00 GMT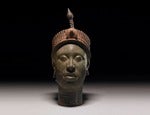 probably reducing the Lagos and SW figures while using the excesses to prop up their own states, so that the final addition would match that of the UN projection.
DOn't you find it funny that before 2006, the UN was estimating Nigeria's population in 2006 to be around 140 million, and GBAM smackdab the NPC conducted their so called census and arrived at that same number? Lmao!! No shame at all. some UN caucasian officers sitting in an armchair somewhere in NY now knows everything about Nigeria enough to be projecting its population decades ahead or what?
In a sane country like Germany, their census of 2001 which happened to be their first since the reunification of Germany , they discovered that their own government had been overestimating their own population by about 2 Million people or so. They were surprised a bit, but they were quite happy by the revelation, and they amde the necessary adjustments. Others do theirs and arrive at higher or lower figures even if just slightly...
But in Nigeria... No way. they are not that smart.
That of Lagos is ust out there because they were the only state that had enough financial resources to run a parallel census with the FG , which would mean that they had to pay their own workers on the job and print their own forms. It goes beyond just lag. Ifo, Ado Odo-Otta, Shagamu and Obafemi Owode were already huge LGs even in 2006.
To be honest with you, in light of all these facts I'm not really looking forward to the next census either coz who's to say they won't repeat the same thing the next time around?
Shebi na to redistribute the numbers? They understand the far-reaching implications of a real and representative census as this will change the political landscape of the country, a transition they dread and would do everything in their power to prevent from coming to pass.
not looking forward to it either.
What they do is that, they look at the UN projected figure, then distribute it between states and Local Governments just like some national cake, while trying to remain relatively sensible with the ratios, so that it does not end up looking so blatant. But at the end of the day, some areas still come out defying common sense. Shebi you saw the satellite picture of Kano and Ibadan on the same scale which I posted the other day?
I just wish an independent team ca come and run the whole show... mtcheew.