Post by OmoOba on Dec 9, 2015 22:38:27 GMT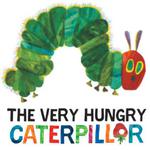 1. You mentioned that your mom was a second wife and that it wasn't a result of infidelity. How manage? Did he and his first wife agreed to have a second wife? Did they have the discussion before he brought home your mom.
I believe polygamy is an aftereffect of monogamous infidelity. Society looks at it as a religious and cultural norm, so no one really asks the question "how did he meet his other wives?". Marriage needs courtship, romance and emotional trust [and all the other salty stuff] to occur. They need time.
2. Polygamous relationship are more honest?
I beg to differ. Just because a man has multiple wives at home don't mean he ain't fucking around. I can't fathom a scenario where the 1st/2nd/3rd wives are okay with their husband looking for a 4th wife. I can't imagine a scenario where they'd ask him to bring them another housemate.
Can you think of any sincere reasons why a women would tell her husband to bring home another woman, apart from barrenness? Or why a man would bring home a second wife, without the first wife's knowledge?
I'm not saying you're okay with cheating, but I've talked to some women who don't see it as a big issue. Cheating is the ultimate betrayal of trust, emotion, care, relationship etc. It's an act of disrespect, selfishness, and lack of control.
You appear anti-polygamist - no offense.
Marriage becoming polygamic is as a result of the absorption of western societal standards/religion. Traditional African society was accepting of polygamy and it worked on all levels till women thought white man's style was ultimate and men had to resort to cheating till they get caught or impregnate the other woman and they become bold with it.
In fact, polygamy showed the level of a man's wealth/inflience in the previous generations. And women were accepting of their husbands getting other wives because it adds to their level of soceital importance and also only a 'wicked' woman in Yoruba soceity would prevent her man from taking more wives if he so wishes.
I mean no offence and forgive me if I have misunderstood you.
Are you in a roundabout way trying to justify polygamy? Are men not human beings? Why can't they control their urges - abi you think women don't have similar urges?
Also, how do you know for certain that back then, women were truly okay with polygamy? What if they had to accept it because there were no other alternatives for them? Women are human beings too with feelings. The way it hurts when your wife/girlfriend cheat is the same way it hurts when you do.
Yes, polygamy may have been prevalent in our culture BUT it does not make it right. The world is constantly changing and evolving and with this comes the realisation that there are some questionable aspects of our culture and now we are trying to make things right.
I do not believe men are born polygamous. This line is just the BS that a lot of men spew to continue to get away with philandering.
When God created Adam, he created only ONE helper, not two, three or ten, just one.